MAGNETOM Vida
Atendiendo la diversidad humana en 3T
MAGNETOM Vida
Se adapta a la naturaleza humana.
MAGNETOM Vida, el primer escáner de resonancia magnética 3T con tecnología BioMatrix, abarca la naturaleza humana y el conjunto único de desafíos que cada paciente presenta al examen de resonancia magnética. Al adaptarse a estos desafíos se supera la variabilidad del paciente, lo que marca el comienzo de un cambio de paradigma en Resonancia Magnética.
El resultado: menos re escaneos, agendamiento y exámenes consistentes de alta calidad, personalizados para la rutina clínica de alto nivel, así como para la investigación clínica.
Características y Beneficios
MAGNETOM Vida, the first MRI scanner with BioMatrix Technology, embraces human nature at 3T. In addition to our leading technology, MAGNETOM Vida has an all-new magnet and system architecture as well as various revolutionary features to serve the increasing demands in high-end clinical imaging and in clinical research.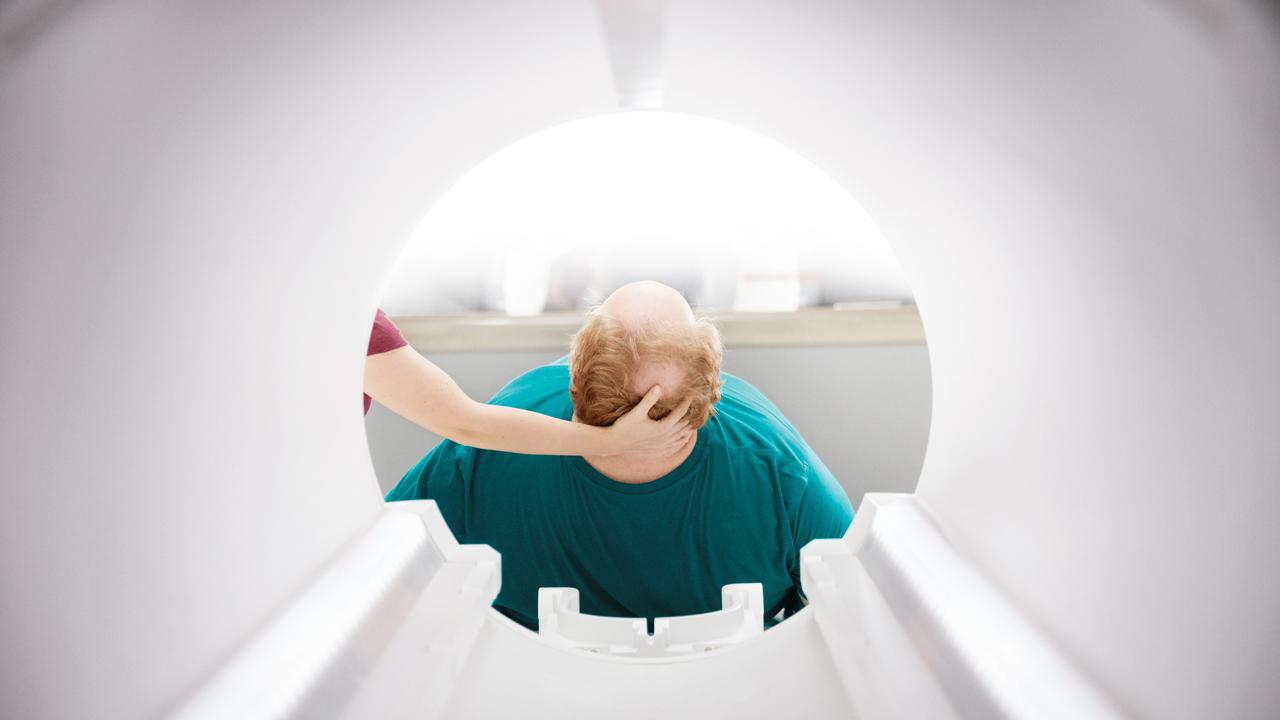 Embrace full 3T performance with unparalleled magnet and gradient power
3T MRI is synonymous with high-performance clinical MRI. With 3T MRI, the expectation is to push and redefine the limits of what is possible in diagnostic imaging. MAGNETOM Vida achieves a new level of performance with a completely new magnet and system architecture to support the clinical, operational, and financial requirements MRI is facing today.
An all-new 3T magnet
MAGNETOM Vida comes with an all-new 3T magnet, which provides excellent homogeneity throughout the entire measurement volume and a large Field-of-View of 55 x 55 x 50 cm3. The result: fast examinations with robust and reliable fat saturation throughout the entire imaging volume, which is especially important in abdominal or off-center applications.
A new level of gradient power
With a gradient strength of up to 60/200 simultaneously for up to 25% higher SNR in diffusion weighted imaging, MAGNETOM Vida offers MR research power – but now in a patient-friendly 70 cm setting.
Cost-efficient energy management
An intelligent power management disables power-consuming components during scan breaks – EcoPower shuts off the cold head in standby, resulting in up to 30% energy savings compared to the industry average (COCIR average of MRI vendors1,2).
Embrace true 3T productivity with GO technologies
MAGNETOM Vida embraces true 3T productivity and makes push-button examinations become clinical reality. GO technologies are a family of solutions that accelerates the entire workflow of the examination: from patient positioning to result distribution. GO technologies consist of four main components, each contributing to a specific aspect of workflow optimization to enable higher throughput and robustness in clinical routine.
Fast, easy and reproducible patient positioning with Select&GO
BioMatrix Select&GO touch interfaces on the front of the system enable fast and easy patient positioning for multiple regions with one-touch. An intelligent body model will correctly position the region to be examined in the center, which enables also less experienced staff to correctly position the patient even the very first time. This saves time for repositioning and any additional time consuming adjustments.
Standardized and reproducible image acquisition with DotGO
An intuitive Dot workflow ensures consistent, high-quality imaging independent of the user and the patient. Using numerous automated steps as e.g., AutoAlign, AutoCoverage, AutoFoV functionalities, there is no need to plan the examination manually. This helps to accelerate the workflow significantly.
Automated inline reconstructions with Recon&GO
Recon&GO includes a wide-range of inline functionalities that allow automatic reconstructions in the background and ease following post processing steps. For example: Vertebrae in the sagittal/axial views are automatically labeled with Inline Spine Labeling, multistation exams are composed, and Inline MPRs can be calculated without user interaction.
High-quality, advanced processing and result distribution with MR View&GO
MR View&GO is MAGNETOM Vida's all-in-one viewing and reading solution. After the data have been acquired and reconstructed, MR View&GO enables fast quality checks and distribution of results. Beyond that, MR View&GO offers the additional advantage of being able to perform extended post-processing, directly at the scanner.
Embrace new 3T clinical capabilities with Inline Compressed Sensing
MAGNETOM Vida enables access to patients previously excluded from MR because of their medical condition or the exam's prohibitively complicated nature. Expand the MR patient population eligible for MRI with free-breathing exams to generate additional revenue.
Free-breathing, high-resolution cardiac MRI with Compressed Sensing Cardiac Cine
Compressed Sensing Cardiac Cine, accelerate MR Cardiac Cine imaging by a factor of up to 10, with no loss in image quality. This is made possible by only acquiring a fraction of the image data and generating high-resolution images with iterative reconstruction afterwards – based on our award-winning algorithm for Compressed Sensing. With its extremely fast acquisition, Compressed Sensing Cardiac Cine opens up Cardiac Cine imaging to arrhythmic and dyspneic patients.
Free-breathing examinations of liver dynamics with Compressed Sensing GRASP-VIBE
With Compressed Sensing GRASP-VIBE, high-resolution dynamic contrast-enhanced liver imaging can now be performed entirely under free-breathing. This gives patients with limited breath-hold capability access to this imaging technique, which is key to differentiate abdominal lesions. The procedure, which is typically also complex to perform, is now a push-button examination – easy to perform for any user and now accessible to any patient.
To meet the increasing demands in healthcare, MAGNETOM Vida's broad application portfolio offers versatility to provide excellence in daily clinical practice and to expand the patient population eligible for MRI. The new BioMatrix Technology, building on the strong foundation of Total imaging matrix (Tim), provides high consistency by adapting to individual patient characteristics. New Compressed Sensing applications enable free-breathing contrast-enhanced imaging of the abdomen and free-breathing cardiac imaging.
Clinical Image Gallery
See the consistent high-quality perzonalized exams of MAGNETOM Vida and our BioMatrix technology.

RESOLVE
4scan trace & ADC map
Outstanding diagnostic performance with RESOLVE with sharp, high-resolution DWI and DTI of the brain and spine – standard with MAGNETOM Vida.

Hear from the experts
Read the feedback on the MAGNETOM Vida – directly from the experts.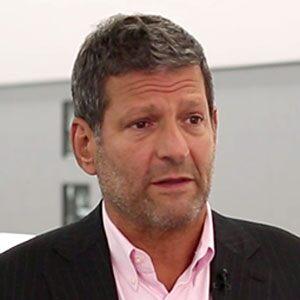 Lawrence Tanenbaum, M.D.
Radnet, New York, USA

"
In our large enterprise inconsistency just kills us. So I´m really impressed with the slice by slice shim for body diffusion, the coil shim for fat suppression, for things like brachial plexus and spine and soft tissue neck. [They] give me the predictability that I need to plan a concise day and be patient centric in our imaging."
The statements by Siemens' customers described herein are based on results that were achieved in the customer's unique setting. Since there is no "typical" hospital and many variables exist (e.g., hospital size, case mix, level of IT adoption) there can be no guarantee that other customers will achieve the same results. This statement is from a person, who or whose institution is engaged in a collaboration with Siemens.
Early user experiences with MAGNETOM Vida
At ISMRM 2017, Prof. Dr. Konstantin Nikolaou, Medical Director Diagnostic and Interventional radiology, talked about the benefits of MAGNETOM Vida with BioMatrix technology for value-based healthcare and precision medicine. Listen to whole talk here!
First impressions of MAGNETOM Vida with BioMatrix technology
Prof. Dr. Konstantin Nikolaou, Medical Director Diagnostic and Interventional radiology, and Prof. Dr. Mike Notohamiprodjo, Senior physician Magnetic resonance imaging from the University Hospital Tübingen, Germany, are the first users of our new MR scanner MAGNETOM Vida with BioMatrix technology. Listen to their very first experiences with the new system!
 
Neurology
Benefit from fast protocols and quieter exams for uncooperative patients. Accommodate a wide variety of patients while benefiting from a superb SNR for both clinical and research imaging, e.g., with the BioMatrix head/neck 64 coil. The new BioMatrix Tuners utilize CoilShim technology to further optimize image quality with dedicated shim elements in the Head/Neck region. Your MAGNETOM Vida's Neuro Suite includes advanced protocols for diffusion imaging, perfusion imaging, and fMRI. The Brain Dot Engine helps increase consistency, also when conditions change during the course of the examination.
Orthopedics
To address the need for robustness and reproducibility in daily clinical practice, the Large Joint Dot Engine now comes standard on the system. Customizable workflows feature AutoAlign and AutoCoverage for knee, hip, and shoulder and MPR planning for fast 3D measurements and Inline 3D multiplanar reformatting. WARP3 offers a comprehensive suite of techniques including Advanced WARP3, which provides susceptibility artifact reduction functionality (such as needed for MR Conditional metal implants). WARP and Advanced WARP now come standard on MAGNETOM Vida. New patient-adaptive, ultra high-density coils for MSK imaging, such as the new Tx/Rx Knee 18, the new Shoulder Shape 16 and the new 18-channel UltraFlex coil improve SNR and enable high acceleration factors.
Body Imaging
Expand the patient population eligible for abdominal MRI with Compressed Sensing GRASP-VIBE4: Dynamic contrast-enhanced imaging of the abdomen becomes a push-button exam, where all data is acquired under free-breathing in one continuous run and where all relevant phases are automatically detected, reconstructed and labeled. With the Abdomen Dot Engine, standardized, efficient, and comprehensive workflows for the upper abdomen with excellent image quality are provided. With LiverLab you can perform quantitative liver evaluation, non-invasively, on the fly. Additionally, ultra-fast, high-resolution, 2D and 3D protocols are provided for abdomen, pelvis, MR Colonography, MRCP, dynamic kidney, and MR Urography applications.
Whole-Body Oncology
MAGNETOM Vida's Whole-Body Dot Engine allows easy, seamless planning of multiparametric multistation exams with automated recognition of individual anatomy and consistent settings for spatial resolution, image contrast, and breath-hold capacity. Acquire whole-body coverage scans for metastasis staging in only 25 minutes for the core protocol. Together with Dot's on-board guidance, this innovative technology improves patient throughput and provides superb image quality. For whole-body diffusion, the BioMatrix Tuners utilize SliceAdjust technology to help reduce the visibility of station boundaries and apparent broken spine artifacts as well as to preserve the SNR for whole-body diffusion by precise slice-by-slice tuning of resonance frequency, transmitter voltage, first order B0-shim and B1-shim.
Cardiology
The Cardiac Suite covers comprehensive 2D routine cardiac applications, ranging from morphology and ventricular function to tissue characterization. Compressed Sensing Cardiac Cine and PSIR HeartFreeze for delayed gadolium enhancement enable free-breathing examinations of the heart. MyoMaps provides an additional layer of valuable diagnostic information about even subtle changes in tissue composition – on the fly. DotGO's on-board guidance helps make cardiac part of your clinical routine. The Cardiac Dot Engine simplifies complete cardiac localization with AutoAlign Heart.
Angiography
With the Angio Suite, excellent MR Angiography can be performed to visualize arteries and veins with or without contrast agent. For scans with contrast media, the Angio Dot Engine helps realize optimized bolus timing at every examination. Real-time graphics and AutoVoice Commands assist the user in organizing the ideal timing of breathing, scanning, and contrast media. Imaging with QISS allows performing peripheral angiographies without the application of contrast with high robustness thanks to a special 2D acquisition scheme.
Breast MRI
A variety of breast coils are resulting in flexible breast imaging options to meet the variety of customer needs. A dedicated new 7-channel coil for imaging and biopsy unifies excellent access to the breast, high SNR, compact design and useful workflow features such as LED light assistance for biopsies. Additionally, MAGNETOM Vida's 70 cm Open Bore makes it possible to comfortably accommodate more patients. The Breast Dot Engine offers different workflows for optimized image quality and consistency.
Prostate MRI
Prostate MRI utilizes high-channel surface coils, offering a non-invasive and highly accurate technique for the early detection of prostate cancer, for example combining the BioMatrix Spine 72 and the Body 30 coil. Compressed Sensing GRASP-VIBE4 and Tissue 4D allow to evaluate contrast enhancement in the prostate with temporal resolutions down to one second without compromising SNR and spatial resolution due to the Iterative Reconstruction scheme. With MAGNETOM Vida, you benefit from a comprehensive solution portfolio for certainty in prostate cancer assessment, ranging from coils, scan applications, reading and reporting software, to therapy monitoring tools.
Pediatric MRI
Imaging of infants5 is supported with the Pediatric 16 coil, providing excellent SNR for imaging of the infant brain and head/neck region. It can be seamlessly combined with other coils such as the Spine coil and Body coils.
¿Fue útil esta información?
2Compared to reconstructions with CPU alone.
3
The MRI restrictions (if any) of the metal implant must be considered prior to patient undergoing MRI exam. MR imaging of patients with metallic implants brings specific risks. However, certain implants are approved by the governing regulatory bodies to be MR conditionally safe. For such implants, the previously mentioned warning may not be applicable. Please contact the implant manufacturer for the specific conditional information. The conditions for MR safety are the responsibility of the implant manufacturer, not of Siemens Healthineers.
4
Compressed Sensing GRASP-VIBE is not for sale in the U.S. Its future availability cannot be guaranteed.
5The safety of imaging infants under two years of age has not been established. The responsible physician must evaluate the benefits of the MR examination compared to those of other imaging procedures.