Mobilett XP Hybrid
Remarkable user comfort in advanced mobile X-ray imaging
Individuality distinguishes one person from another. One working routine from another. One workflow from another. With Mobilett XP Hybrid we pay tribute to this individuality and the individuality of your hospital routine. Mobilett XP Hybrid is an advanced analog mobile X-ray machine which combines remarkable imaging power and quality with easy mobility and high operator comfort.
Excellent image quality
Clearly arranged control panel and only a minimum number of required settings
Self-calibrating high imaging output of 30 kW and 450 mA enables short exposure times down to one millisecond
Virtually eliminating any motion blurring
Providing an image quality comparable to that of most stationary X-ray systems
 
Remarkable user comfort
Lightweight and slim design of only 294 kg
Short wheelbase makes it easy to move and position
After starting the system, immediately ready to go
The radiation can be released via hand switch or an optional remote control
Self-explaining user panel with clearly visible display supports intuitive handling
Integrated Dose Area Product (DAP) measurement
 
Effortless and precise positioning
Compact design allows transportation in elevators and other areas where space might be limited
Sleek design always allows good visibility to the front
Double-articulated tube head and fully counterbalanced X-ray arm with integrated cables
Polyurethane tires on a short wheelbase
Convenient handbrake stops the system safely
 
Comfortable battery operation
30 kW output power
Motor-assisted driving and the ability to work both from mains and battery power
Batteries easily manage the X-ray load of a challenging work day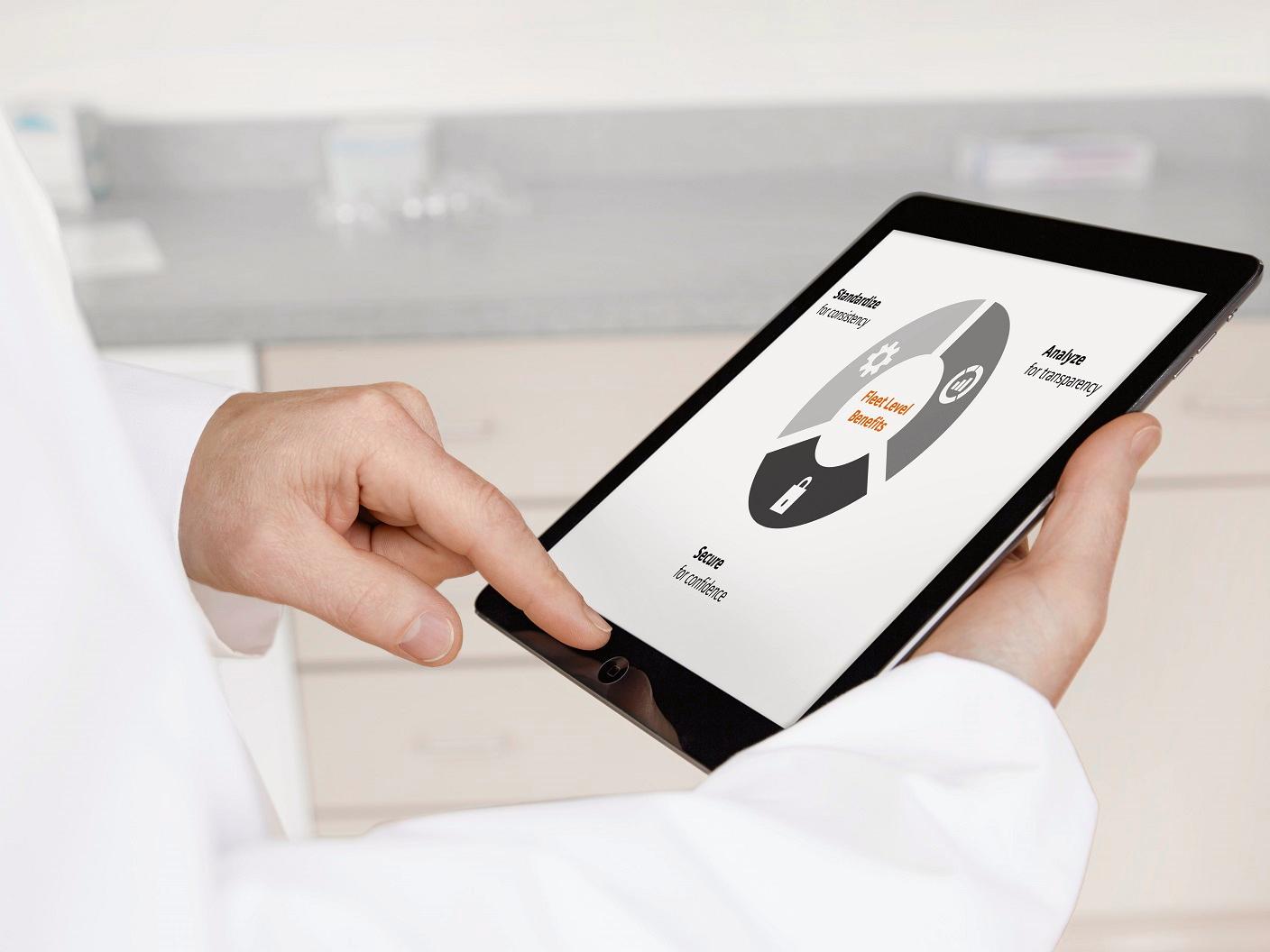 Fleet Level Benefits - unlock your potential and increase the efficiency of your X-ray department
High complexity in diagnostic imaging makes it challenging to run the radiology department efficiently. Siemens Healthineers helps you to reduce complexity by offering specific solutions across the entire X-ray portfolio which let you standardize, analyze and secure the imaging fleet. In this way, you can gain valuable Fleet Level Benefits: consistency, transparency and confidence. This results in improved outcomes, increased efficiency and greater staff and patient satisfaction.
Standardize for consistency
Analyze for transparency
Secure for confidence
Mobilett XP Hybrid is designed for versatile radiographic imaging, especially in Intensive Care Units, Cardiac Care Units, Neonatal Intensive Care Units, Operating Rooms, Emergency Rooms and at the patient's bedside.
Discover how the technical specifications of the mobile X-ray machine Mobilett XP Hybrid can help your daily operations.
| | |
| --- | --- |
| | |
| | |
| | 98.7 cm x 57.5 cm x 155 cm |
| | |
| Max. horizontal tube extension | |
| System weight (w/o optional accessories) | |
Ця інформація вам допомогла?