EuroPCR 2021
Cardiology Congress
Between May 18 - 20, 2021, EuroPCR opens its virtual doors: the congress covers a diverse range of topics in the field of interventional cardiovascular medicine. This year's event offers a global learning experience - 3 days on 4 live channels streaming from 11 PCR Hubs worldwide.
Attend our symposium
A Comprehensive Experience with Image-Guided Robotic PCI
May 18, 2021 5:00 pm CEST / 11:00 am EDT
Coronary Channel
Objectives:
Understand the value of robotics in daily PCI practice
Learn through user experiences how angiography-based physiology and robotic assistance work together to improve patient experience and outcomes

To hear about how potential new capabilities such as remote access, autonomous navigation, and prescriptive analytics could improve robotic procedures in the future
Jean Fajadet, MD
Clinique Pasteur, Toulouse, France

Helge Möllmann, MD
St Johannes Hospital, Dortmund, Germany

Holger Nef, MD
Universitätsklinikum Gießen, Germany

J. Aaron Grantham, MD
St. Luke's Hospital of Kansas City, Missouri, USA
Chief Medical Officer Corindus
Detailed Agenda
What are the current challenges in PCI practice and the advanced solutions to address them (J. Fajadet, MD)
Take a tour of an image-guided robotics lab (H. Möllmann, MD)
Case series: Robotic PCI in practice (H. Nef, MD)
What's next for image-guided endovascular robotics? (J. A. Grantham, MD)
Key learnings and conclusion (J. Fajadet, MD)
And tune in for this interesting Late Breaking trial session:
Angiography based Fractional Flow Reserve: the FAST II trial
May 18, 2021, 9:00 am CEST
Late Breaking Trial Channel
Speaker: Dr. Joost Daemen
We look forward to your participation at EuroPCR 2021!

Corindus CorPath GRX®
CorPath GRX®1 is the first robotic platform designed for interventional physicians. Robotic-assisted intervention enables precise measurement of anatomy and device positioning with the added benefit of radiation protection for the physician and the potential to reduce radiation exposure for staff and patients.
technIQTM
technIQTM 1 Smart Procedural Automation is a set of automated robotic movements designed for the CorPath® GRX System. The automations replicate the manual techniques of highly skilled interventionalists to provide predictable and consistent movements that aid in advanced navigation, lesion crossing, and device manipulation during complex coronary and peripheral interventional procedures.
ARTIS icono floor
ARTIS icono floor1 is the flexible, multi-axis floor system that offers ceiling-like flexibility at a lower price point. The system provides full patient coverage of 2.1 m without having to reposition the patient and 1.9 m lateral coverage, which is ideal for e.g. radial access. Installation sizes start from just 25 sqm, while the free ceiling makes installation easier and minimizes air flow impact during imaging.
Fractional Flow Reserve (FFR)
From catheter-based Fractional Flow Reserve assessment to image-based Angio-FFR2 and noninvasive CT-FFR: Our portfolio has the right solution for every patient with coronary artery disease.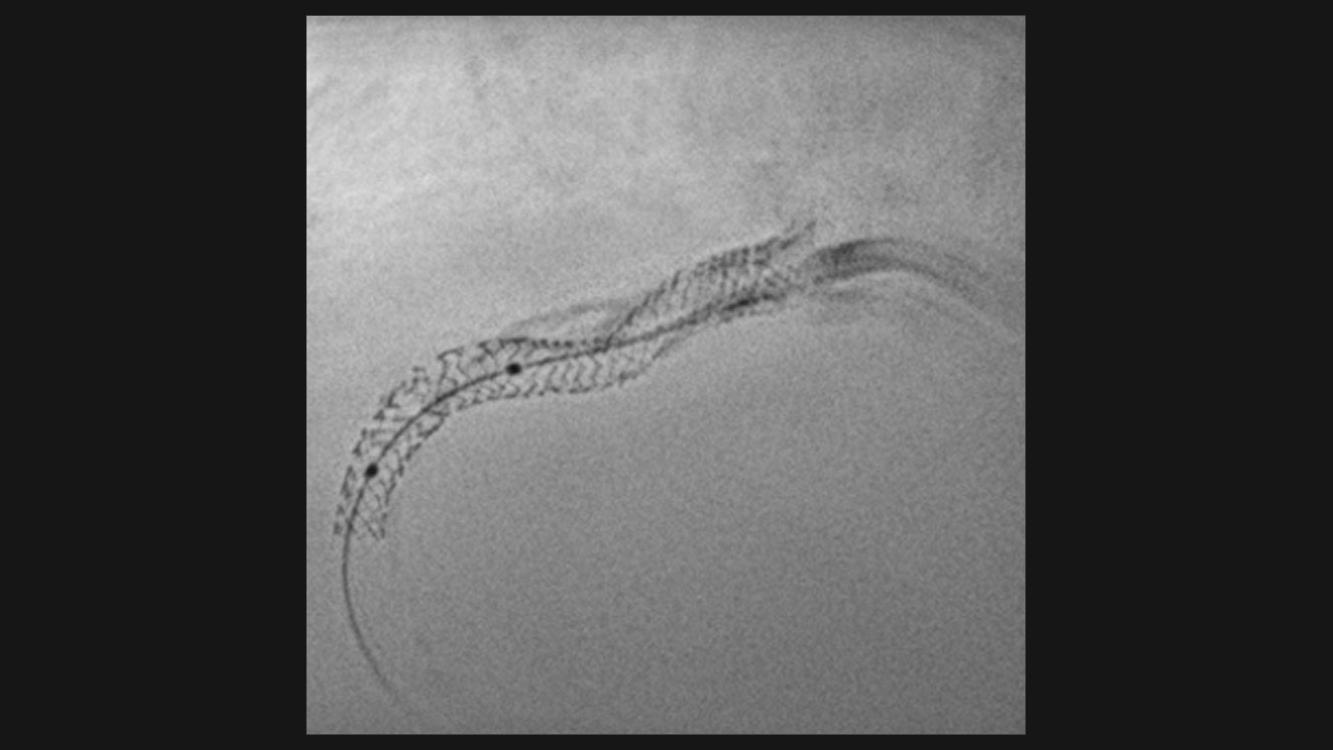 ClearStent
This stent visualization tool enhances stent visibility even under difficult conditions. One-click operation processes scenes no matter if pre-acquired or acquired during the 5s acquisition program. In addition to automated fade-in/fade-out of processed image, ClearStent offers scene-like behavior, PACS compatibility for review on any DICOM viewer and live fluoro overlay of processed image.
2
Cases which can be evaluated with angio-derived FFR are stable coronary syndrome and non-ST elevation acute coronary syndrome.
*The cost of registration for EuroPCR is 700€.