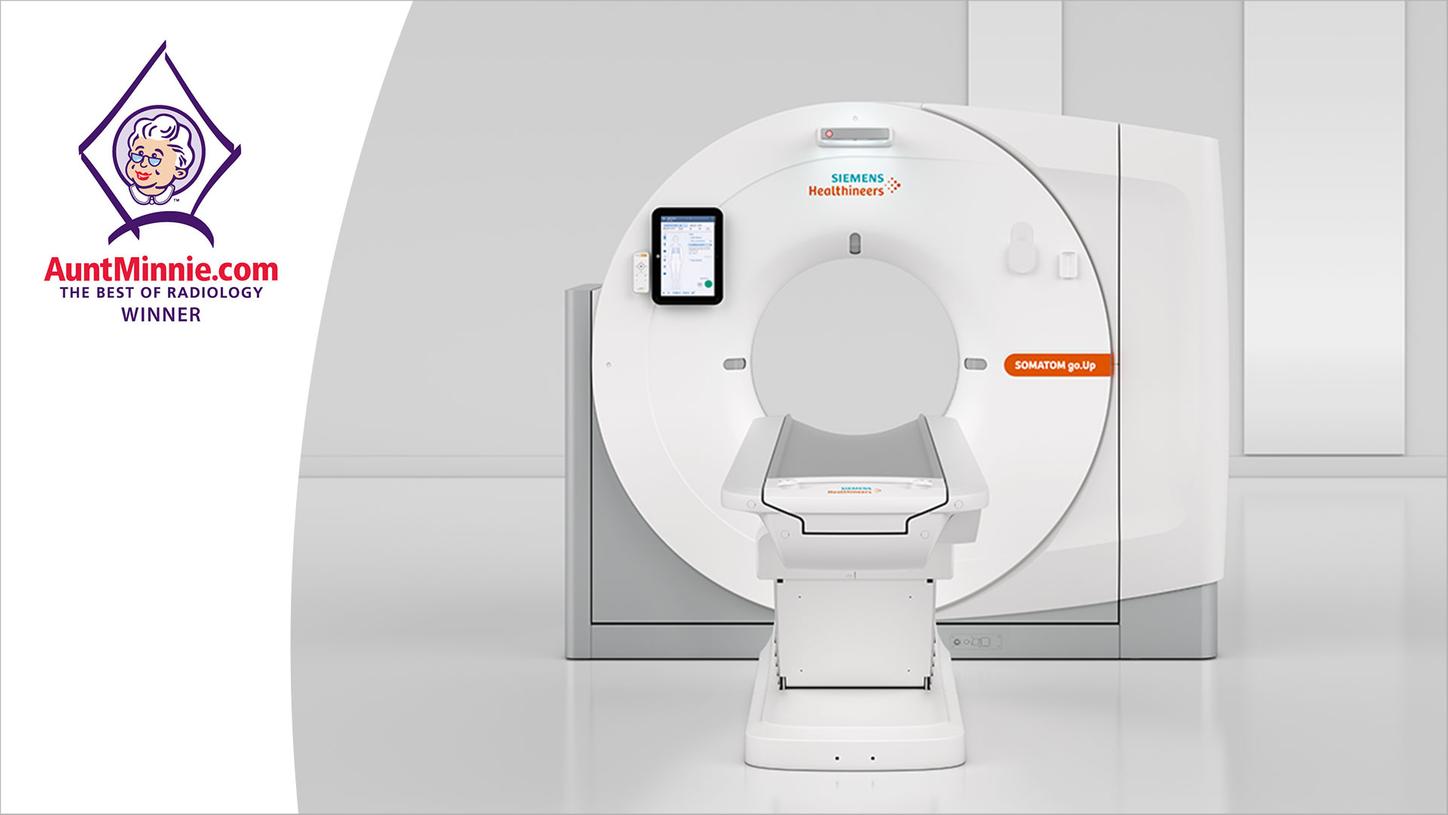 We are pleased to announce the SOMATOM® go. has been named AuntMinnie's "Best New Radiology Device of 2017". Distinguished ahead of 20 semi-finalists across different modalities and vendors, the SOMATOM go. represents an ideal blend of premium functionality and a low cost of acquisition.

This new CT platform is the result of the largest co-creation project in the CT industry. We gathered more than 500 radiologists, radiologic technologists, and radiology administrators worldwide to help us define the ideal solution. The collaborative effort resulted in two scanners: SOMATOM go.Now and SOMATOM go.Up.

These scanners feature a groundbreaking tablet-based mobile workflow, an easy-to-operate interface and automated post-processing capabilities to deliver an unparalleled CT workflow. The inclusion of premium features like our Stellar integrated detector and the Tin Filter technology help to expand clinical capabilities while reducing dose for more patients.

Learn more about the SOMATOM go.