EuroPCR 2022

Interventional Cardiology Congress
From May 17-20, 2022, EuroPCR will open its doors in Paris - this year in a hybrid model with exciting on-site and online sessions.
The 4-day congress will cover a wide range of topics in the field of interventional cardiovascular medicine. Robotics is a key topic in this year's course program, and we are pleased to offer a broad portfolio of cardiovascular imaging solutions in combination with endovascular robotics. Scroll down to see all of the highlights we have to offer at this year's EuroPCR and come visit us at booth #M49 on Level 2! 
View details on our three sessions at EuroPCR by clicking on your preferred session topic.
Alan Bagnall, MD
Freeman Hospital, Newcastle, England
(Anchorperson)
Carlos Collet, MD
OLV Ziekenhuis Aalst, Belgium
(Moderator)
Eric Wyffels, MD
OLV Ziekenhuis Aalst, Belgium
(Speaker)
Jean Fajadet, MD
Clinique Pasteur, Toulouse, France
(Anchorperson)
Constantin von zur Mühlen, MD
Universitäts-Herzzentrum Freiburg Bad Krozingen, Germany
(Moderator)
Eric Wyffels, MD
OLV Ziekenhuis Aalst, Belgium
(Speaker)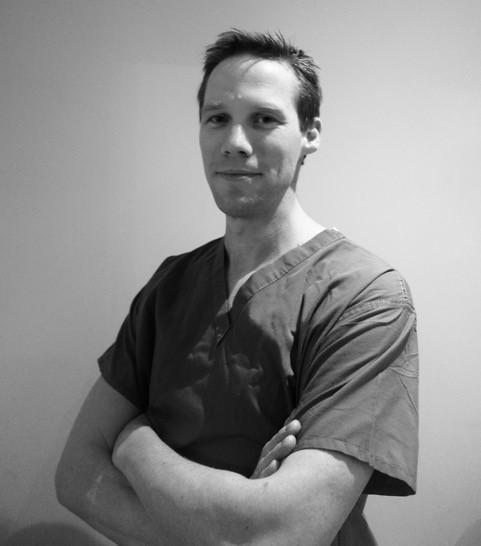 Darren Mylotte, MD
Galway University Hospitals, Galway, Ireland
(Anchorperson)
Jens Erick Nielsen-Kudsk, MD
Aarhus University Hospital, Skejby-Aarhus, Denmark
(Moderator)
Martin Swaans, MD
St. Antonius Hospital, Nieuwegein, Netherlands
(Speaker)
NAEOTOM Alpha®
The world's first photon‐counting CT, NAEOTOM Alpha® with Quantum Technology, is nothing less than the total reinvention of computed tomography. Based on the revolutionary direct signal conversion of its QuantaMax detector, NAEOTOM Alpha offers high‐resolution images at minimal dose, spectral information in every scan, and improved contrast at lower noise. Benefit from a range of clinical options and breakthrough consistency never seen before – for confident clinical decision‐making and the potential to scan previously excluded patients.
NAEOTOM Alpha. CT redefined.
Corindus CorPath GRX
CorPath GRX1 is the first robotic platform designed for interventional physicians. Robotic-assisted intervention enables precise measurement of anatomy and device positioning with the added benefit of radiation protection for the physician and the potential to reduce radiation exposure for staff and patients.
Experience it yourself and join us in booth M49 for hands-on demonstrations of CorPath GRX.
ARTIS icono floor
ARTIS icono floor1 is the flexible, multi-axis floor system that offers ceiling-like flexibility at a lower price point. The system provides full patient coverage of 2.1 m without having to reposition the patient and 1.9 m lateral coverage, which is ideal for e.g. radial access. Installation sizes start from just 25 sqm, while the free ceiling makes installation easier and minimizes air flow impact during imaging.
Ultrasound Training Village
Courses sponsored by Siemens Healthineers:
View details on our sessions here and register for your courses of interest.
Tuesday, May 17th
10:30 - 11:30: Advancing the future of intracardiac echo in structural heart disease procedures, Physician Trainer: S. Berti
Join us if you want 
To learn and hear from expert on their experience with Volume ICE in tricuspid valve repair procedures and LAA procedures
11:30 - 12:30: Hands-On Experience with 2D/4D ICE Simulators, ACUSON SC2000, Edwards Lifescience TMTT Wet Bench
Join us if you want 
To improve your understanding of 4D ICE volume imaging with our 2D/4D volume ICE Simulator and intracardiac echocardiography
To practice real-time 4D ICE volume manipulation using our ACUSON SC2000 Ultrasound system
To obtain a hands-on simulation experience using the Cardioband/PASCAL tricuspid repair system with 4D volume ICE
14:00 - 15:00: Structural heart disease - Diagnostic and treatment workflows aided by cardiology IT
Join us if you want 
To see how cardiology IT can help increase efficiency in the cardiology department
To experience multimodality cardiovascular image review and analysis in a structural heart disease context
15:00 - 16:00: Learn 4D volume ICE imaging techniques to visualise left atrial appendage, mitral valve and tricuspid valve
Join us if you want 
To obtain a fundamental understanding of various cardiac anatomy using 4D volume ICE imaging
To become familiar with 4D volume ICE image interpretation using various manipulation tools
To attend a session with a mix of discussion with our clinical specialists and apply skills through the use of hands-on simulation tools
16:00 - 17:00: Hands-On Experience with 2D/4D ICE Simulators, ACUSON SC2000, Edwards Lifescience TMTT Wet Bench 
Join us if you want 
To improve your understanding of 4D ICE volume imaging with our 2D/4D volume ICE Simulator and intracardiac echocardiography
To practice real-time 4D ICE volume manipulation using our ACUSON SC2000 Ultrasound system
To obtain a hands-on simulation experience using the Cardioband/PASCAL tricuspid repair system with 4D volume ICE