MAMMOMAT Inspiration
The reference in low-dose mammography
Mammography screening entails examining thousands of healthy women. So keeping dose as low as possible is extremely important and high image quality is the key to detecting the smallest detail. MAMMOMAT Inspiration results in up to 30% less dose1, without compromising on image quality.
At the same time patient experience should also stay in focus. We develop breast care solutions that give patients optimal care. To produce the best imaging results, it is key that the patient feels at ease during the examination. Providing women with a calming atmosphere during mammography screening can help women relax, ensuring a smooth examination.
Help to enhance your institution's reputation by providing a better mammography experience for patients and become the institution of choice by providing standard-setting low-dose mammography system for your patients.
Greater comfort, relaxed patients – Mammography experience in a calming atmosphere
Help to enhance your institution's reputation by providing an exceptional mammography experience for patients.
A pleasant atmosphere, warm colors, and soothing lights create a relaxing environment, which can help your patients unwind and be at ease during the examination
Provide a uniquely calming atmosphere with the new Breast Health Moods2 - our colorful room design concept
Help patients relax with a system available in an attractive design and MoodLight – illuminated panel
Greater comfort to your patients with OpComp® – intelligent and personalized compression
50° Wide-Angle Tomosynthesis - Superior by design
With our 50° Wide-Angle Tomosynthesis, we provide a superior, highly accurate method for detecting cancers and facilitating a reliable diagnosis. This will result in a significant change for breast care professionals, for radiologists, and – most importantly – for the many women and their families personally affected by breast cancer. We stand for tomosynthesis that is accurate, patient-centric, and economic.
Up to 30% less dose1 and uncompromised image quality – With PRIME Technology
Attract more women for screening by offering a mammography system with up to 30% lower dose1 without compromising on image quality. 
Receive optimized images with our software algorithm to eliminate scattered radiation
Choose from five predefined image impressions the one that fits your needs with OpView. Enjoy superior image quality with our fast direct-to-digital aSe Detector
Reduce variation between operators and examinations and the risk of patient movement with OpComp®
Easy-to-use, outstandingly quick - Work seamlessly and efficiently
The unique and easy-to-use syngo user interface and dedicated time-saving features help to reduce training requirements while increasing patient throughput.
Enjoy efficient workflow by moving to the next view with only one touch
Perform streamlined procedures with the optional  Stereotactic Biopsy2
Improve diagnostic confidence with syngo.Breast Care3 – for advanced reading
Consistent image quality with fast review on the fully syngo-based Acquisition Workstation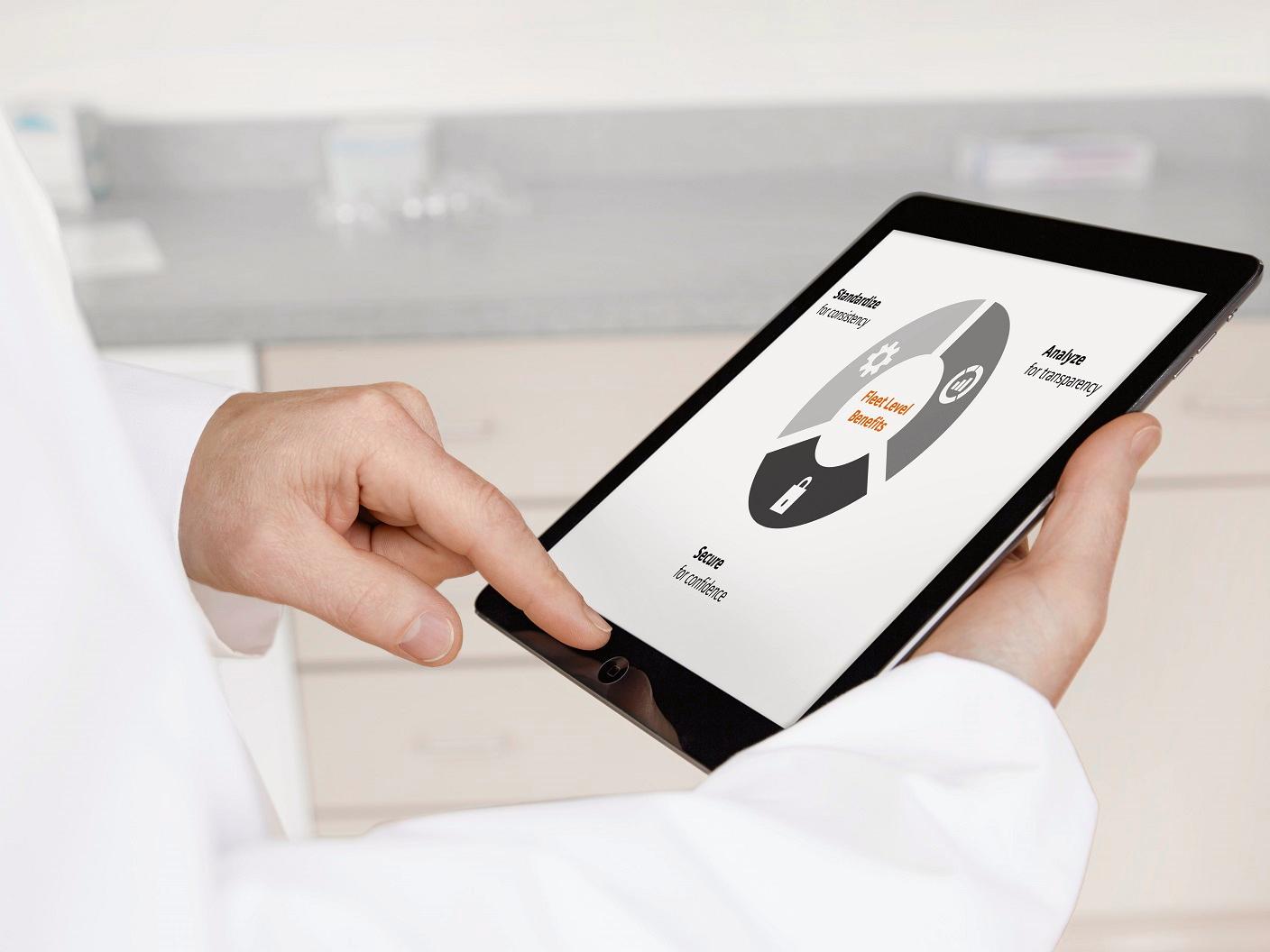 Fleet Level Benefits - Unlock your potential and increase the efficiency of your X-ray department
High complexity in diagnostic imaging makes it challenging to run the radiology department efficiently. Siemens Healthineers helps you to reduce complexity by offering specific solutions across the entire X-ray portfolio which let you standardize, analyze and secure the imaging fleet. In this way, you can gain valuable Fleet Level Benefits: consistency, transparency and confidence. This results in improved outcomes, increased efficiency and greater staff and patient satisfaction.
Standardize for consistency
Analyze for transparency
Secure for confidence
Patient Experience on MAMMOMAT Inspiration
MAMMOMAT Inspiration with PRIME Technology is an essential part of the clinical workflow for thousands of breast imaging specialists worldwide. Have a look what experts say about their experience with our digital mammography system.
What customers say about MAMMOMAT Inspiration with PRIME Technology
Dr. Ana Maria Rocha Garcia, Povisa, Spain
"Implementing PRIME allows us to reduce dose. After all, the image quality is important but it has to be achieved with the right dose."
Premium technology on MAMMOMAT Inspiration ensures high performance, excellent image quality and adds to your diagnostic confidence. Get an overview of the technical specifications.
| | |
| --- | --- |
| | |
| | |
| | 24 cm x 30 cm (9.5" x 12") |
| X-ray tube anode material | |
| | |
| | + 180° to – 180°, motorized, isocentric rotation |
3
syngo.Breast Care is not yet commercially available in all countries. Due to regulatory reasons its future availability cannot be guaranteed. Please contact your local Siemens Healthineers organization for further information.
MAMMOMAT Inspiration VB61 is not commercially available in all countries. Its future availability cannot be guaranteed. Please contact your local Siemens Healthineers organization for further details.
The statements by Siemens Healthineers' customers described herein are based on results that were achieved in the customer's unique setting. Since there is no "typical" hospital and many variables exist (e.g., hospital size, case mix, level of IT adoption) there can be no guarantee that other customers will achieve the same results.