PMA study for FDA approval of adjunct Digital Breast Tomosynthesis

 

Wide-angle 2-view DBT plus 2-view FFDM is superior to 2-view FFDM alone for the screening and diagnosis of breast cancer.

 

PMA studies for FDA approval of adjunct and stand-alone Digital Breast Tomosynthesis

Wide-angle DBT used in adjunct to FFDM or even as a stand-alone modality shows superior diagnostic accuracy, a reduced non-cancer recall rate, improved reader performance, and lower interobserver variability compared to FFDM alone.

 

Endo et al. "Detectability comparison of modes in dual-mode digital breast tomosynthesis"

 

AUC increase with the addition of DBT is significantly higher with a wide (40°) rather than a narrow (15°) angle. This is mainly due to the wider angle and not because of e.g. higher dose.

 

Clauser et al. "Diagnostic performance of digital breast tomosynthesis with a wide scan angle compared to full-field digital mammography for the detection and characterization of microcalcifications"

 

Wide scan-angle DBT enables the detection and characterization of microcalcifications with no significant differences from FFDM.

Goodsitt et al. "Digital breast tomosynthesis: Studies of the effects of acquisition geometry on contrast-to-noise ratio and observer preference of low-contrast objects in breast phantom images"

 

Images acquired with wide tomosynthesis angles have higher CNR and are preferred by readers over those acquired with narrow angles.

Dance et al. "Comparison of breast doses for digital tomosynthesis estimated from patient exposures and using PMMA breast phantoms"

 

Dose for tomosynthesis with the wide-angle Siemens Mammomat Inspiration system is lower than with systems of other vendors.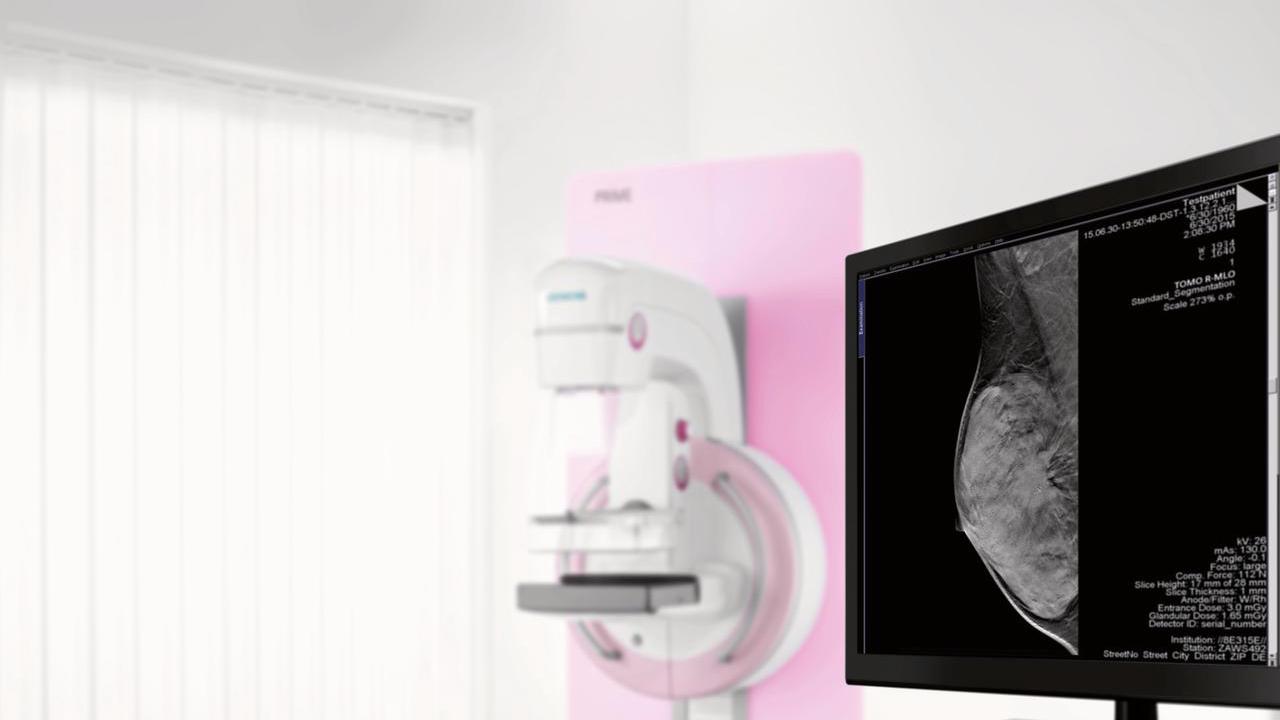 About High Definition Breast Tomosynthesis
Increase your diagnostic confidence efficiently and easily with High Definition Breast Tomosynthesis. Already superior with the widest angle, the highest number of projections, and full detector readout, it is now the world's first tomosynthesis to incorporate EMPIRE Technology.