Consultation

Enables rapid, direct, and documented remote consultations between physicians across institutions
Physician-to-physician consultation enables the achievement of coordinated, high-quality patient care by leveraging expert knowledge across specialties.
Patients or specialist physicians need to travel to conduct consultations outside their own departments or hospitals without directly sharing patient data1
Many different systems
hinder the consolidation of physicians to enable them to effectively provide their expertise.

43 minutes wasted each day
due to inefficient systems and workflows, while communicating and consulting with colleagues as well as completing documentation.2

Share sufficient, accurate, and usable data through a complete, seamlessly integrated workflow that is fully incorporated into the existing system environment
All data, such as lab results, radiology information, screening, and consultation data, in a single database for timely treatment
Connect providers in different healthcare systems with standardized workflow to help to improve quality of decision-making
The web application supports consultation between physicians — either seamlessly integrated in your existing system environment or in the user-friendly eHealth Care Collaboration applications interface.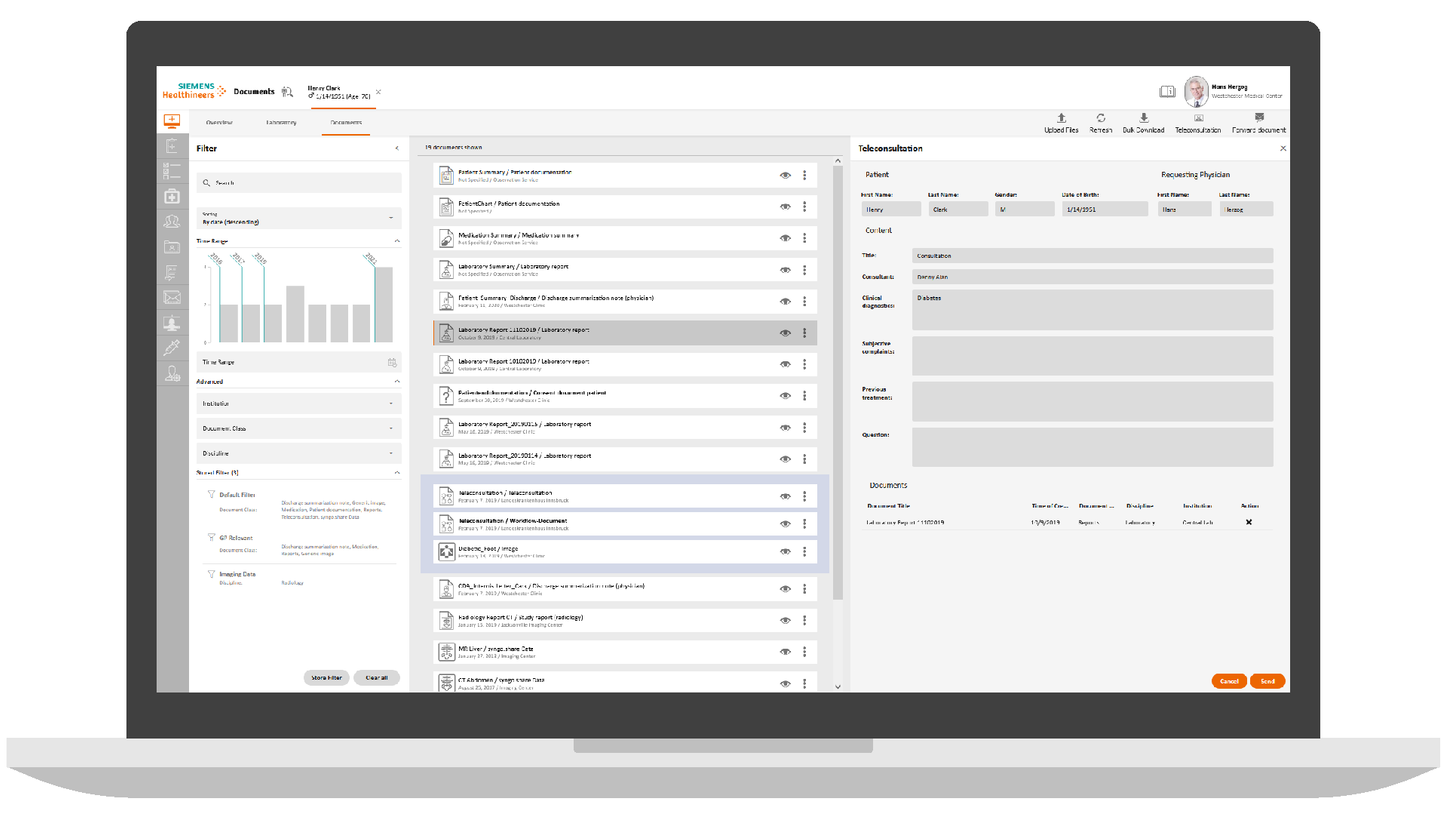 More applications that could help you to achieve better care
Applications to foster collaboration among care teams and accelerate productivity
Referral
Brings timely information and appropriate answers into the referral process to enable continuity of care
Lab Result Viewing
Single point of access to the patient's comprehensive lab results and trends across institutions1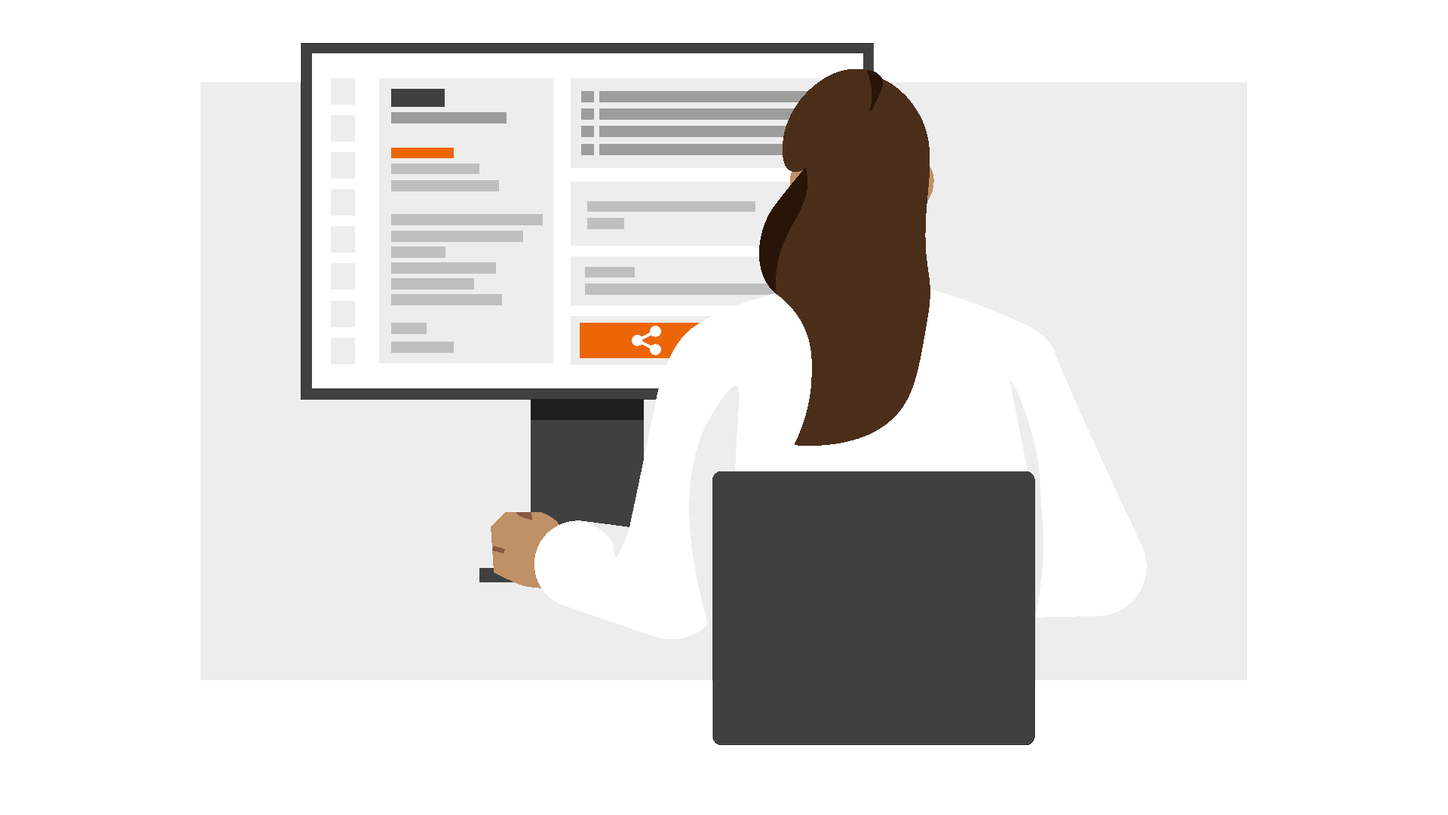 Direct Document Sharing
Simplified and easy way of accessing and sharing of documents for timely outcomes
Applications to facilitate interactions between care teams and their patients
Virtual Visit
Expands access to care by enabling healthcare providers to reach their patients virtually

Patient Portal
Provides patients a window into their own health data to empower them to actively engage in their own healthcare
¿Fue útil esta información?
1
https://www.ncbi.nlm.nih.gov/pmc/articles/PMC5539869/
2
https://www.hipaajournal.com/optimizing-clinical-workflows-in-healthcare/
3
Integration with 3rd party application occurs via standardized interfaces.
4
Fulfills security standards (such as IHE, HIPAA) and uses interoperability standards (such as IHE XDS/PIX/PDQ/PAM, HL7v2, HL7v3, FHIR, DICOM, ebXML, SOAP Webservice, XACML).
5
eHealth Physician Portal simply displays data received via standardized interfaces from 3rd-party systems. eHealth Physician Portal does not conduct any interpretations.